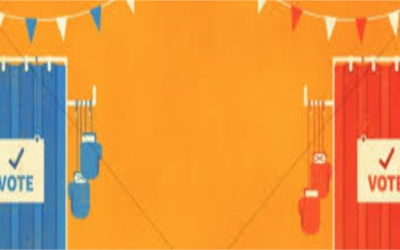 It's almost Election Day in the US once again. For those who need a brief civics refresher, every two years the full US House of Representatives and one-third of the Senate are up for reelection.
wm = ic + ap + rm
wealth management investment consulting
advanced planning
relationship management
918-524-6325
4200 East Skelly Drive
Suite 350
Tulsa, OK 74135
info@everwealth.net

Copyright © 2015-2019 | Wealth Management Advisors, LLC. All Rights Reserved
Everwealth®, located in Tulsa, OK, is a Registered Investment Adviser under the Oklahoma Uniform Securities Act of 2004. We provide wealth management and financial planning services. Past performance is not necessarily indicative of future results. Investing involves risk, including the possibility of financial loss. Please see our Disclosure section for important information.