A CONSULTATIVE PROCESS DESIGNED TO ENGAGE AND SYSTEMATICALLY IMPLEMENT YOUR WEALTH MANAGEMENT PLAN.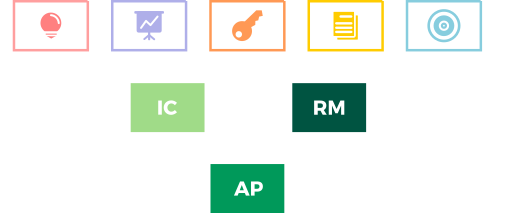 The Wealth Management Process™ is our framework for efficiently integrating our three distinct areas of Wealth Management (Investment Consulting, Advanced Planning, and Relationship Management). It let's us become familiar with your financial landscape as well as gain insight on important issues, such as family relationships, values, community networks, and goals.

DISCOVERY
We want to get to know you. Through our Discovery, we make it our goal to understand your values and define what it is you want to accomplish with your financial wealth.

RECOMMENDATION

Once we understand what it is you want to accomplish, we present our proposed recommendation to you. Utilizing our planning tools, we create a written and detailed Investment Policy Statement which will serve as the compass for your wealth management plan.

IMPLEMENTATION

A solid recommendation can only go so far. It also has to be effectively executed. During this stage we ensure you are comfortable with your wealth management plan and walk you through the administrative process of opening your accounts and ensuring the funds and transfers are completed in a timely manner, including implementing your investment strategy in a tax-efficient way through smart-location investing™.

CONFIRMATION
Once your wealth management plan is properly executed, we want to sit back down to ensure that you are educated and organized on your account statements, performance reports, and access to your account online. We also want to utilize this step to dictate how future discussions will take place, according to how you would like them.

REVIEW & MONITOR

We want to establish guidelines to monitor and review your progress. This is a collaborative effort, and as such the schedule for us to review and monitor with you can be whenever and however you would like. You let us know what works for you, and we will endeavor to accomplish it. In addition, with tools like the Wealth Dashboard giving you 24/7 access to all of your financial accounts including on-demand reports, you have some of the best technology available without losing access to human experts.
wm = ic + ap + rm
wealth management investment consulting
advanced planning
relationship management

Copyright © 2015-2019 | Wealth Management Advisors, LLC. All Rights Reserved
Everwealth®, located in Tulsa, OK, is a Registered Investment Adviser under the Oklahoma Uniform Securities Act of 2004. We provide wealth management and financial planning services. Past performance is not necessarily indicative of future results. Investing involves risk, including the possibility of financial loss. Please see our Disclosure section for important information.